Entrusted Development
Hardware Development
Hardware Development
Hardware Development
We provide total solution covering High Frequency Radio Communication, digital signal processing using DSP and FPGA, firmware, logic circuit, can-making and sheet metal, mechanism design and thermal analysis.
We have gained many customers' trust from various fields for our technological strength and high-quality works.
We can help clients from trial manufacture to mass production design and development but also manufacturing, inspection, installation and maintenance.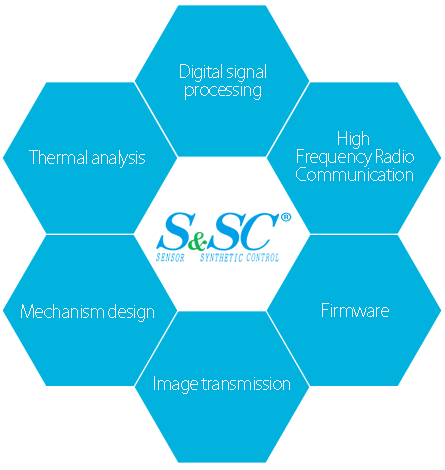 Hardware Development Field
These can be customized or sold as Nippo Electronics standard products.
RF Communications Technology Development and Design
Transceiver Device
Specific Low Power Radio
RFID
Radio Wave Source Detector
Digital Modulation and Demodulation
BPSK・QPSK・π/4shiftQPSK・8PSK・FSK・MSK
GMSK・64QAM・OFDM・Spread Spectrum・Error Correction ・Linearizer
PLL Synthesizer, VCO
Up / Down Converter
Phase Sensitive Detector
Various Filters
Digital Technology Development and Design
Digital Broadcasting Equipment
Digital Image ・Digital Voice ・Automatic Sending
Image Compression and Transmission
Video Monitoring ・Video Delivery ・MPEG
Communication Control Equipment
Systems and Peripherals ・INS ・TCP/IP ・LAN
Interfaces
PCI ・VME Bus ・USB
Measurement Control Equipment
Embedded Software / Firmware
PLD・FPGA・DSP
Mechanism Design / Thermal Analysis